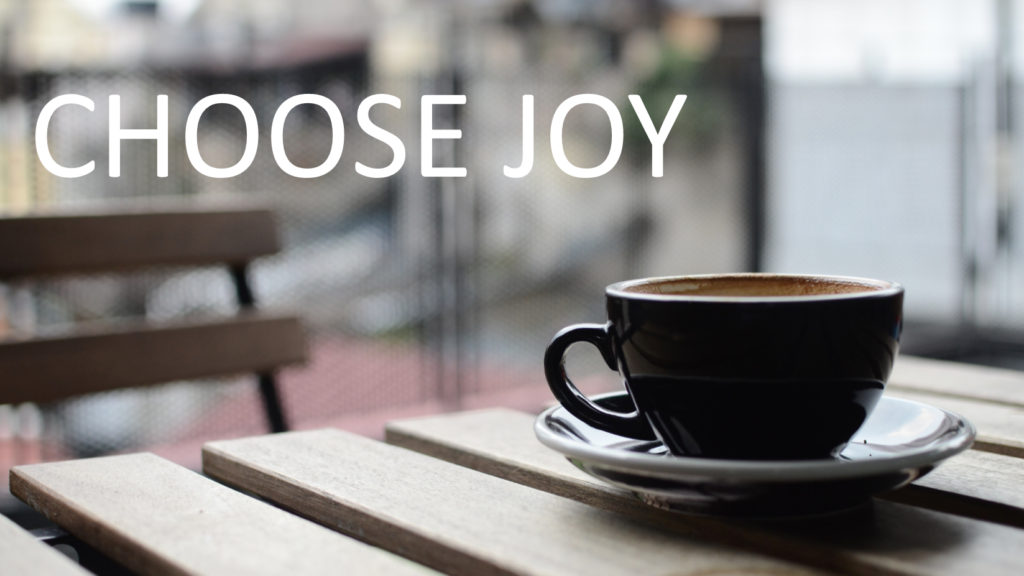 I NEED JOY.
AND WHEN I KEEP MY EYES ON JESUS,
I HAVE JOY.
WHEN I LOSE IT,
I WILL CHOOSE IT.
From the reminder of lost loved ones to the stress of financial struggles, LIFE can bring an array of difficult emotions. No matter what you and your loved ones are going through, we invite you to Choose Joy by focusing on the true meaning of LIFE, God's unconditional love for us through sending His son, Jesus.
Because of our relationship with Jesus, we can learn to be joyful in any circumstance. Joy is a decision deeply rooted in our faith, hope and trust in God. Joy is deeper than happiness and lasts longer than excitement. And, joy is easy to achieve!
Select a topic below to learn more about choosing joy in the midst of life's circumstances.